Be kind with your Nightbuds, do not over-stretch the cable when handling them.

Storing your Nightbuds in their protective case is the best way to protect them and to keep them in good shape.
To maintain good sound quality, clean the acoustic nozzle regularly using an alcohol-based cleaner on a cotton bud.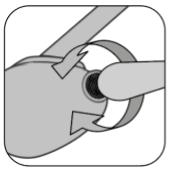 Clean the silicone sleeves with soapy water, rinse and dry thoroughly before re-assembly.