One of the unique features of Kokoon Relax headphones is that they are designed so they can be slept in comfortably. Follow these tips for the best experience:
Getting used to it
Struggling to get comfortable? Having trouble adjusting to your headphones? Like any change in habits, sleeping with Kokoon Relax headphones may take some time to get used to. We recommend trying different sleeping orientations, different pillows, and giving yourself at least 10 nights to get used to your headphones.
Choice of pillow
Soft, deep pillows work best with Kokoon Relax headphones, as they mould around the headphones and head to evenly spread pressure. Avoid memory foam, latex and, silicone pillows.
Pillows made of materials such as feather and down are often the best for being able to sink into, adjusting to support the shape of your head and headphones. For the most comfortable experience, we recommend a higher down percentage or a down only pillow. While the highest quality down pillows can often be quite expensive, with proper care, they can last for years. There are also a number of high quality "down alternative" pillows on the market made from micro-fibre which may suit your needs, and tend to be a less expensive option.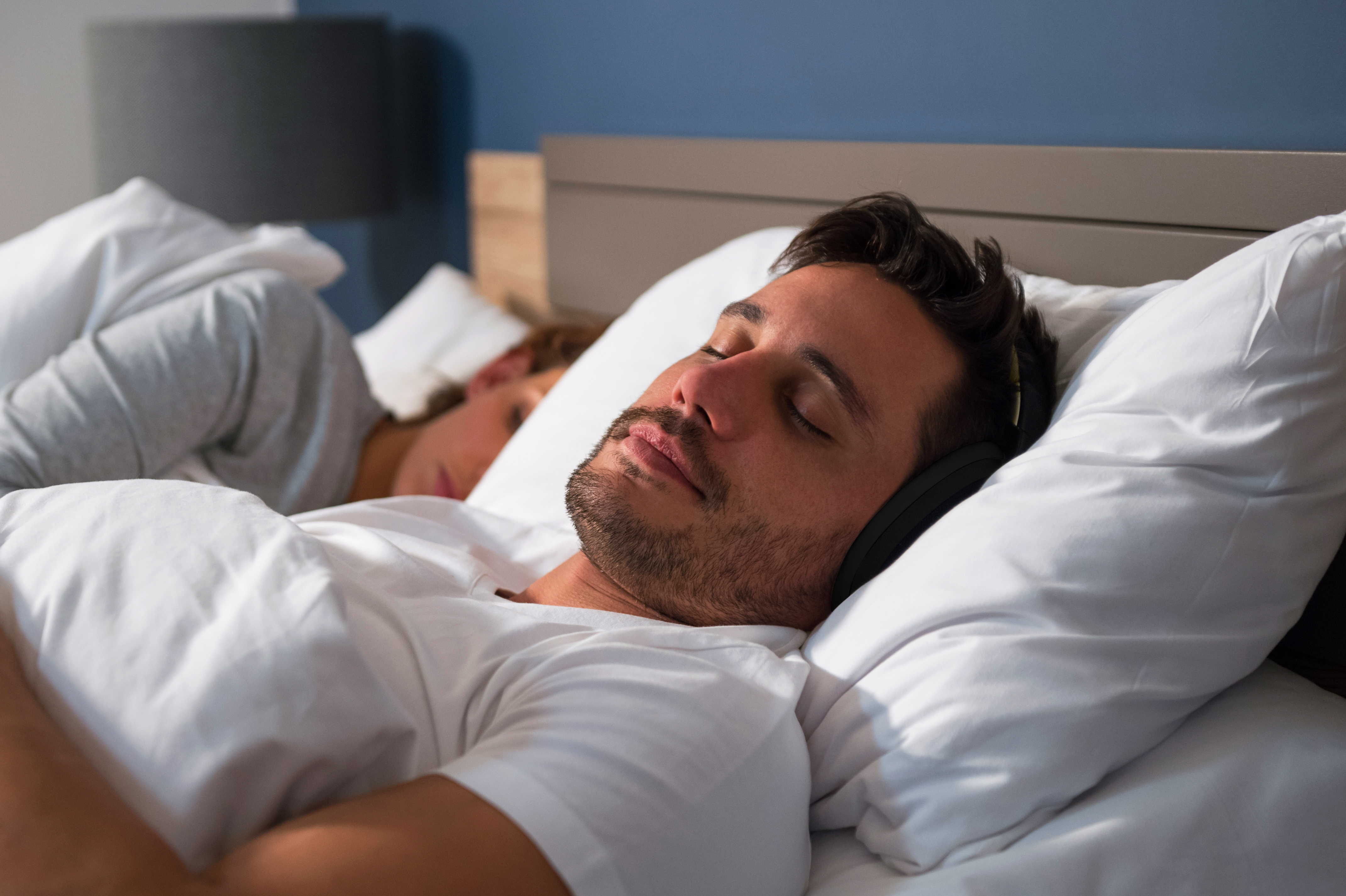 For a more hypo-allergenic and vegan option, shredded memory foam is a great alternative. Unlike solid memory foam, the shredded memory foam offers a similar level of support, while offering a softer pillow with less resistance. We recommend a shredded memory foam with added polyester fibres, for the most comfortable experience. Shredded memory foam also has the additional advantage of offering more breathability than its solid counterpart, to leave you cooler throughout the night.
While we do recommend a deep pillow for the most comfortable Kokoon experience, this may not suit your personal preference. To find exactly what works best for you with your Kokoon Relax headphones we recommend adjustable pillows, designed to allow you to add or remove as much filling as you need, to find the perfect balance of support and height.
For a shredded memory foam pillow with added fibres and adjustable height, Kokoon loves the POPRUN pillow.
For an affordable, yet quality down pillow, we recommend the Snuggledown.
Laying position
Kokoon Relax headphones are most comfortable used on your back or front. If you're a 'side sleeper', finding the right pillow is essential, otherwise you may experience discomfort.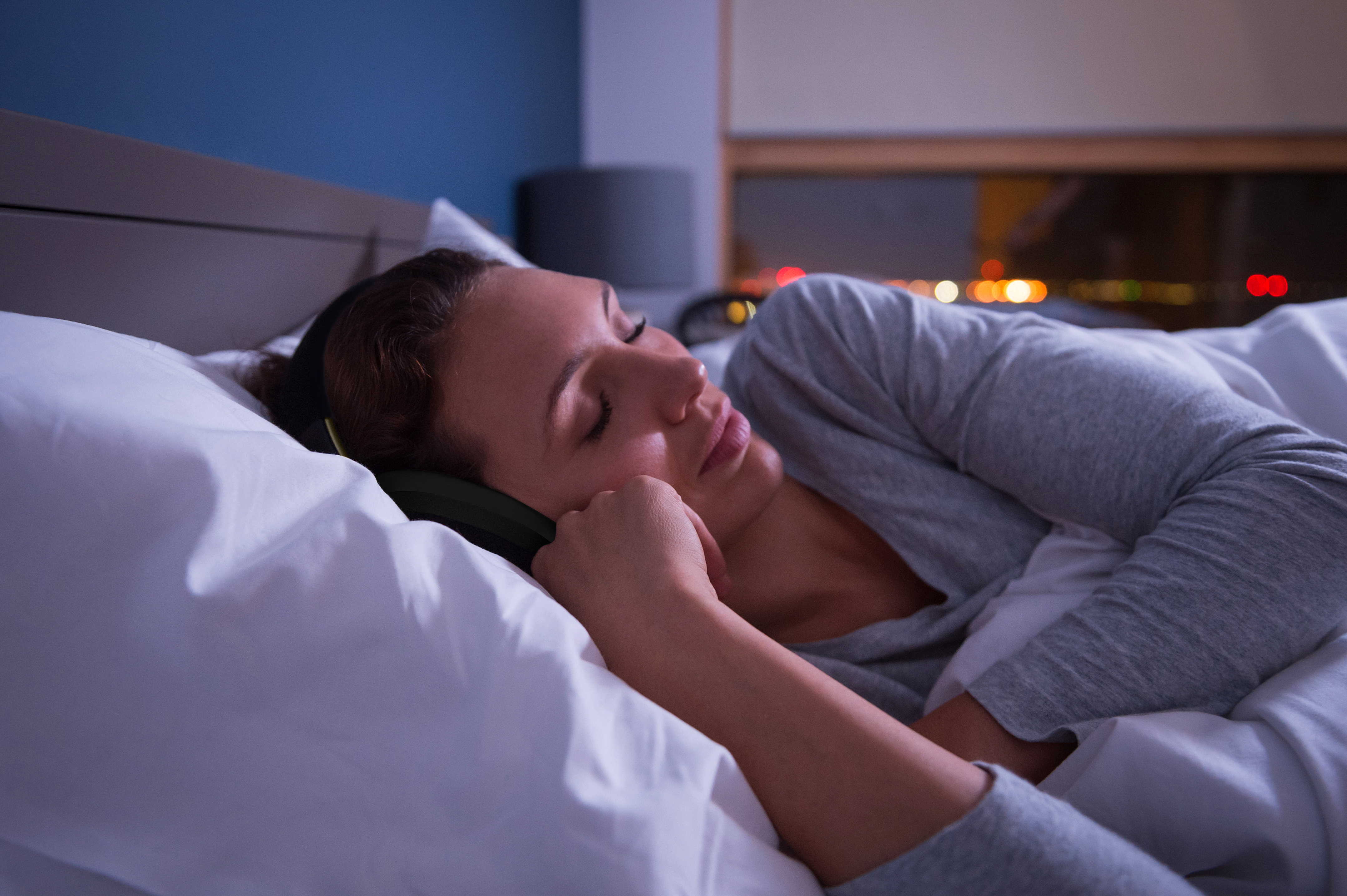 Removing during the night
Don't worry if the headphones come off, or you remove them, during the night; tracking and audio will automatically stop after a short period.
Tracking your sleep
Kokoon Relax headphones use EEG sensors, located in the ear-cups, to track your sleep.
The EEG sensors in the ear-cup work by contacting the skin on the ear directly.
To ensure a good connection, the top of your ear must be inside the ear-cup cavity.
Please make sure there are no obstructions between your ear and the sensors; for example, hair, or earrings.
Note - If you are using your headphones to sleep, we recommended ensuring they are fully charged before sleeping.
- Ensure that hair is not trapped between the sensors and your ear.
- Remove all earrings before attempting to track sleep.
To find out more about your sleep data, and what it means, visit My Sleep Data.